Forms and Resources
Troop 1 Expense Reimbursement Spreadsheet
Click On this Link for the Expense Report
Uniform Inspection Sheet
The following is the link to the Uniform Inspection Sheet. It specifies proper attire for a Scout wearing a uniform as well as insignia placement. For those who have been given patches for Pow Wow, Historical Trails, Camporee, Cyber CHIP, or Scout Sunday, these are considered temporary patches. According to Boy Scouts of America regulations a Scout can wear one temporary patch on the right pocket and they have the ability to change that patch as often as they want to.
Scouts will need to choose which temporary patch they wish to wear on the uniform. Right now the new Scouts in Troop 1 have a lot of choices from the list above.
The year patch on the Pow Wow patch goes around the main patch. It starts on the far left and they build around the patch with all the years a Scout attended Pow Wow.
Health and Medical Record
Merit Badge Counselor
Eagle Scout Resources
Camping Packing Lists – EXAMPLES
Equipment Resources
——-
Scouting Links


Merit Badge Descriptions



Model Rocketry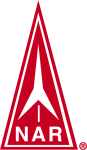 SOUTHERN CALIFORNIA ROCKET ASSOCIATION (with local launches at the Santa Fe Dam Recreational Area, 110 miles east of Santa Barbara)